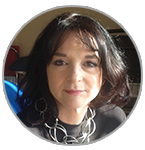 Dr. Christine Howard
LGB Chair / Co-opted Governor
Dr Christine Howard has worked as a Consultant Community Paediatrician in Oldham for over 22 years caring for children and their families with complex disabilities. Dr Howard has extensive experience in child protection having served as Designated Doctor for Child Protection in Oldham for 10 years .

She has a wide experience as a clinical manager and continues to support families as a lead for children's palliative care in Oldham Community Medical Services. Dr Howard is familiar with all the specialist educational services is Oldham having for many years supported with medical clinics within the schools and is committed to children and young people reaching their full potential .

To contact me please email [email protected] or write to the school.
Colin McLaren
Co-opted Governor
Colin is a retired teacher and also retired professional football coach (having previously worked for Rochdale FC Youth Department). Before and during retirement, Colin has been an active Ward Councillor for Chadderton Central Ward and is a trustee of several local charities in Oldham and Manchester. He is also a governor of The Radclyffe School. Colin has supported Chadderton Together since its inception in 2008 and continues to work on the project to bring Foxdenton Hall back in to community use.

To contact me please email [email protected] or write to the school.
Karen Taylor
Clerk to the Local Governing Board

To contact me please email [email protected] or write to the school.
Sue Caine
Executive Principal
Sue is the Executive Principal for Kingfisher Special School and Halcyon Way School. She was Head of School at Kingfisher originally, prior to the opening of Halcyon Way.

Sue leads the Special School Leadership Team across both schools to ensure that all children are receiving the best possible learning opportunities and that staff have the skills they need to engage the children in their learning. She is a Deputy Safeguarding Lead and works closely with the Pastoral Team to make sure that families are included in all aspects of their child's learning journey whilst at school.

Sue is passionate about ensuring that all children at both schools receive the best possible learning opportunities that can be offered. This means that the schools never standstill – the leadership team and staff are always working towards giving the best possible outcomes for the children.

To contact me please email [email protected] or write to the school.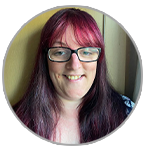 Louise Henstock-Aspinall
Parent Governor
I decided to become a governor not just because my son is at this school but because I wanted to give something back to the community. I believe this is so important and will drive this forward. I have 3 sons and my older 2 boys help me care for my son who attends Halcyon Way who has just started in reception here. I am a team manager of a local outsourcing company which works on behalf of several different local authorities, Oldham included. Outside of work, family time is so important for me, I love cooking and days out with the boys.

To contact me please email [email protected] or write to the school.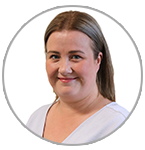 Kathryn Heatley
Parent Governor
I am currently living in Royton with my four children. My youngest is 5 and attends Halcyon Way School and is thriving in this setting. This is my first experience on a school governing board. I am proud and wish to have a positive impact and contribution towards the continuing development of Halcyon Way School, in maintaining and advancing the visions and values of the school.
I consider myself to be caring, non-judgemental, and approachable. I believe my own personal experiences have contributed to the understanding and encouragement of an individual's circumstance and the importance of inclusion and diversity within the local community.

In my spare time I enjoy spending time with my family and socialising with friends. I also like to read and go for walks with my dog and explore the surrounding areas.

To contact me please email [email protected] or write to the school.
Vivienne Halliwell
Staff Governor

To contact me please email [email protected] or write to the school.
Nicky Read
Governor
I am a qualified Primary school teacher but my passion is for working with children who have special needs. I am the Deputy Head at Cromwell special school in Tameside, where I have worked for the last 15 years. My current role involves being the school SENCO, assessment lead and my specialist area is Profound and Multiple learning difficulties. I have also worked in other special schools across Tameside and Stockport supporting pupils with a variety of needs.

To contact me please email [email protected] or write to the school.
Governor Visits
The Local Governing Board has delegated responsibility from Kingfisher Learning Trust for a variety of areas including Teaching and Learning and Pupil Outcomes. Because Governing Boards have a statutory responsibility to monitor and evaluate the effectiveness of the school and its curriculum, Governors need to know what progress is being made towards objectives set out in the School Improvement Plan (SIP); visiting classrooms can help to support this process. Ofsted inspections assume that Governors know the strengths and weaknesses of the school. This depends on Governors assessing performance data presented to them by the Strategic Leadership Team (SLT) in the context of an understanding of what happens in the classroom. It is also important to Ofsted that the Governing Board makes an impact on school improvement, supported by visiting school to see it in operation; being aware of standards and progress are important aspects of this crucial role.
Governors are encouraged to visit school regularly, not to assess standards but to visit lessons in order to: